Mitchell Stein-
It all started with a simple merry-go-round.
Walt is known to have said that the true inspiration for Disneyland came to him one day when he took his two daughters to the carousel in Griffith Park in Los Angeles. Watching his daughters on the merry-go-round, he came up with an idea of a theme park where adults and kids could have fun. He pitched his ideas to the rest of his team and they thought he had gone crazy. At the time, amusment parks were well-known for cheap rides and rip-off carnival games, but Walt had envisioned much more than that. In order to fund raise his planned theme park, he created a new television show named
Disneyland
and appeared on ABC (which ironically, Disney would come to purchase decades later) and featured the five different lands scattered throughout the Disneyland theme park.
When the construction was finally over, Disneyland opened it's doors on July 17th 1955 to invited guests, but although only 15,000 were invited and over 30,000 showed up with counterfeit tickets. Other problems included constant ride breakdowns, gas leaks, and a major plumbers strikes, leaving restrooms and drinking fountains unavailable. The day is referred to as Black Friday in Disney lore.
The next day Disneyland opened it's doors to the general public, charging about $1.00 price admission and individual tickets for other rides for about 10-35 cents each.
In 1959, Disneyland introduced the "E Ticket", which was the most expensive ticket and allowed admission into the most popular rides, including Space Mountain, Autopia and Pirates of the Caribbean. In 1982, Disneyland swaps out the Ticket Book for a "passport" good for an unlimited amount of rides. The year of 1999 saw the addition of the FASTPASS system (still used today in Disneyland) which allows guests to earn a pass to an additional shorter line for the attraction.
In 1959, Walt began to look for new land for a second theme park, they looked into purchasing land in Florida, using fake company names in order to keep plans under wraps, which ended up not going so well when the story got leaked to the Orlando Sentenial.
Walt had various different plans for "The Florida Project", including his plans for the Experimental Prototype Community of Tomorrow (EPCOT), his futuristic planned city.
Walt Disney passed away on December 15th 1966, before construction even began on The Florida Project. The park opened on October 1st 1971, and was to be named "Walt Disney World" icnluding Walt's full name as insisted by his brother Roy and the plans for EPCOT evolved into EPCOT Center opening eleven years later.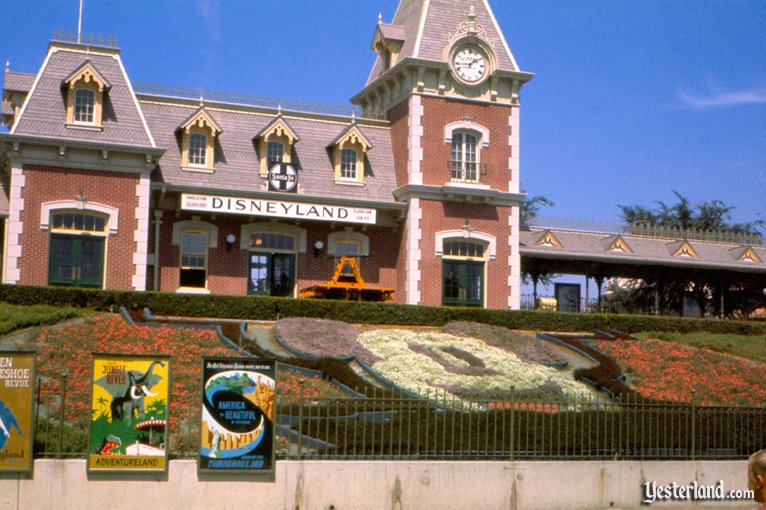 Photo: Yesterland.com
The Mickey Mindset: mickeymindset@gmail.com