Today's article is written by Jesse Stephenson.
Jesse Stephenson- The date is Sunday, July 17, 1955 (yeah, you probably know what I'm going to talk about, but hear me out).
The sleepy little town of Anaheim is waking up, and by the time it goes to sleep again, it will never be the same.
This is the day Walt Disney debuts his Magic Kingdom, Disneyland to the honor students, celebrities, and dignitaries that have received special invitations. He is also debuting the park to the hundreds who hold counterfeit invitations, and to those along Harbor Boulevard willing to climb a ladder and jump over the wall.
Fortunately for those who are at their homes across the US, Walt Disney has a plan. A plan that sounds as crazy as actually building his 160 acre theme park. He will broadcast the 90 minute opening ceremonies LIVE across the United States on the ABC network. Such an undertaking has never been attempted before. Across the five lands, 29 cameras will be in place, with "miles and miles of cables." Corded microphones will be in place for our three hosts to use during the broadcast.
The broadcast shall be known as Dateline Disneyland. Our three hosts: Art Linkletter is the Master of Ceremonies. Bob Cummings and Ronald Reagan join in the hosting duties, introducing different lands and attractions to the viewers. Along the way they shall greet celebrities, miss their cues, mispronounce names, and make every other mistake possible during the largest live broadcast in history.
For the record, Linkletter, seen here with his son Jack, standing on the roof of the Kodak Eastman Photo Supply Company Store on Main Street during the opening parade, asked Walt to receive a percentage of films sales at Disneyland for ten years for his hosting duties. That arrangement netted Art over a million dollars.
This was 58 years ago. Why bring it up now? Because this is history. A true Walt Disney Presents. Dateline Disneyland was released on DVD in 2001 as part of the Walt Disney Treasures Disneyland USA in 2001, and has since gone out of print. When it was released, only 150,000 copies were released, with the metal cases being pressed with the print run.
In total, four episodes appeared on this Out of Print DVD: Dateline Disneyland; The Disneyland Story, in which Walt announced the plans to build Disneyland; Disneyland After Dark, where Walt takes viewers on the happenings in the park after the sun goes down, with appearances by Louis Armstrong and Annette Funicello; and The Disneyland Tenth Anniversary Show. Here's to many, many
more succesful years for Disneyland!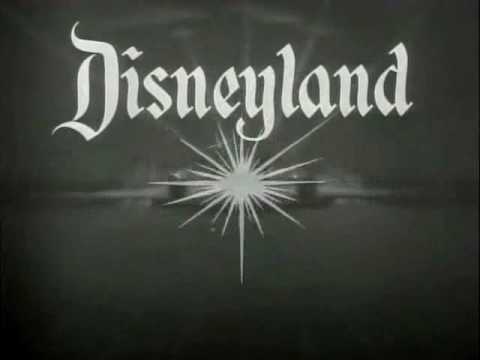 The Mickey Mindset: mickeymindset@gmail.com