Mitchell Stein-
Hi ho! I'm back with another update of upcoming Blu-Ray releases that are available to own within the next few months from all companies under the Disney umbrella in order of release date. We first reported about a whole slew of upcoming releases way back in October, but now that all of those releases are out, we're back to bring you up to date on what can soon be available on your home collection! All dates are North American based.
Mickey Mouse Clubhouse- Around the Clubhouse World:
An all new adventure from Mickey and his pals taking them on a journey throughout the globe, learning about different cultures and history of various different countries proving that it's a small world after all!
Release Date: May 20th 2014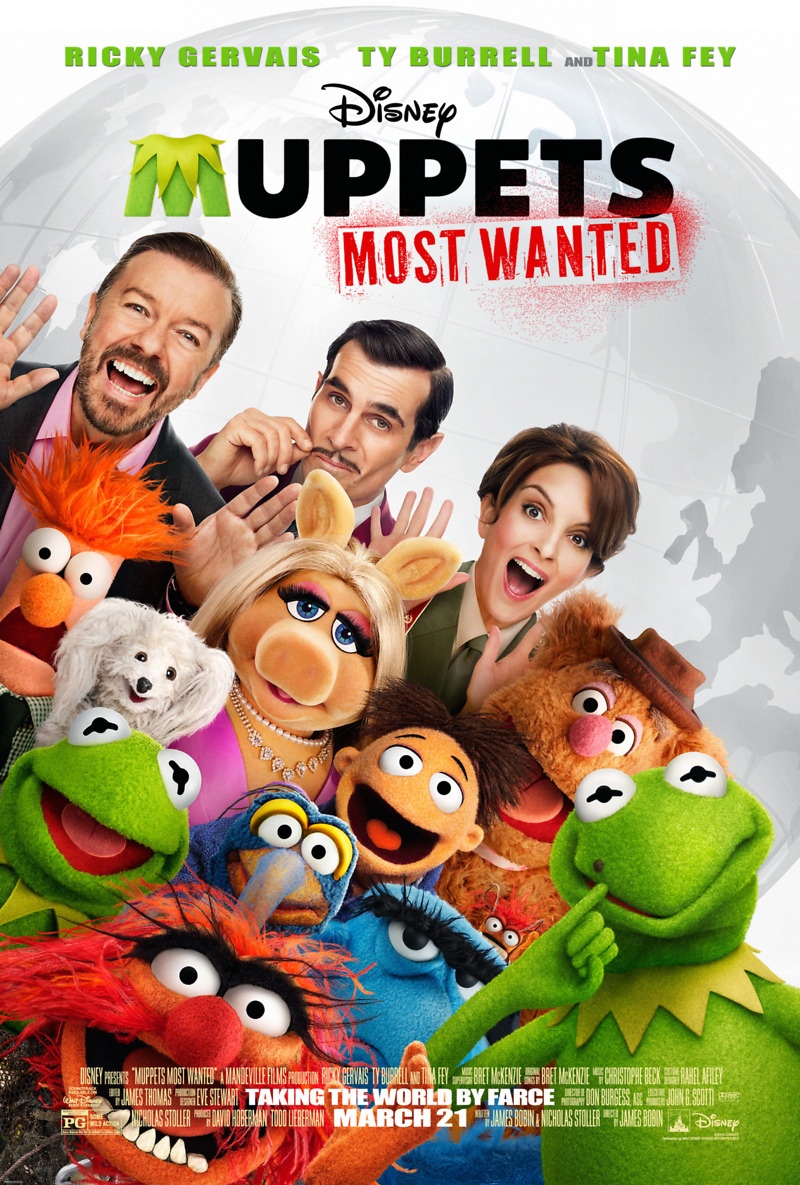 Muppets Most Wanted-
The Muppets' latest adventure is making it's way to DVD shelves August 5th 2014! Muppets Most Wanted takes the Muppet group on a world tour across Europe, only to get caught up in the diabolical plans of Constantine, the world's most dangerous frog, and his sidekick, Dominic (Ricky Gervais). Read our review
right here.
Release Date: August 5th.

UPDATED: Just announced!
Sofia The First- The Enchanted Feast:
Join Sofia and her friends on an all-new adventure coming this summer! When a wicked fairy disguises herself as a powerful sorceress and tries to steal Sofia's magic amulet, Sofia must learn to trust her instincts and speak up when she suspects someone is not who or what they say they are. The film also will feature an appearance by Snow White.
Release Date: August 5th, 2014
Hercules:
It feels like we the fans have been asking Disney to release this one for a while now, as there's only a few Disney Animated films that haven't made their way to Blu-Ray yet. Hercules will hits Blu-Ray shelves along with Tarzan.
Release Date: August 12th 2014
Tarzan:
Tarzan is swinging onto Blu-Ray once again in a brand-new special edition box set. Although it uses the same cover art as the DVD release from a few years back, this package will not include a DVD in the Blu-Ray combo pack. Bonus features have yet to be announced for this film as well.
Release Date: August 12th 2014
UPDATE:
Bedknobs and Broomsticks
is also coming to Blu-Ray August 12th 2014. Thanks Anthony for the update!
According to this
D23 article
,
The Three Musketeers,
starring
Mickey, Donald and Goofy
is coming to Blu-Ray this summer, although a public release date has not been listed online yet. We'll update this article as soon as the release date has been announced.
Thanks Anthony for the update once again!
Sleeping Beauty: Diamond Edition
Speculated to be released coinciding with the home release of
Maleficent
(in theaters May 30th), Sleeping Beauty is returning to Blu-Ray once again. It is unknown as to why the release date was set for October rather than to coincide with the theater opening of Maleficent, and bonus features also have yet to be announced.
Release Date: October 7th 2014
That's all the Blu-Ray and DVDs announced for now! Looking forward to owning all of these on my shelf real soon. Which home releases are you looking forward to the most?
The Mickey Mindset: mickeymindset@gmail.com