Mitchell Stein-
Another big news week this week from the Walt Disney Studios, Pixar, Marvel, Studio Ghibli and much more!
The Golden Globes
hosted by Tina Fey and Amy Poehler took place this week and the Disney masterpiece
Frozen
took home the award for Best Animated Picture. It did not win the other category which it was nominated for which was for
Let It Go
which was heard in the movie (we're shocked).
In other
Frozen
news this week, Disney confirmed rumors that they are in fact working on a
Frozen
stage adaption but not necessarily Broadway. According to a
Fortune Article CEO Bob Iger
Disney Theatrical is working on a stage show, quite possibly just for the Disney theme parks but is unknown at this time. (Photo from
CartoonBrew.com)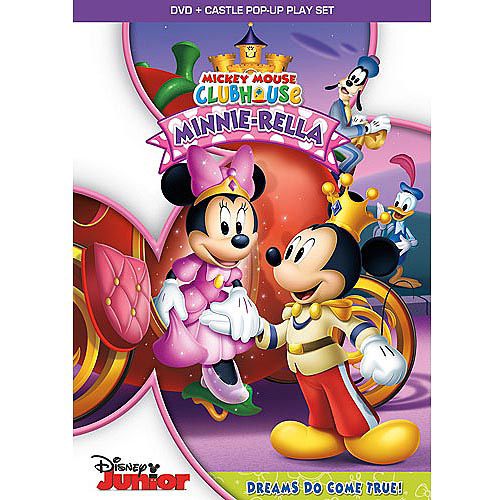 The popular Disney Junior show
Mickey Mouse Clubhouse
will be releasing another DVD coming up this February. The special "Minne-rella" is inspired by Disney's Classic Film,
Cinderella
and will be available to own on February 11th. Be on the lookout for a review soon!
Other Blu-Ray DVDs news includes
Delivery Man
starring Vince Vaughn, Cobie Smulders and Chris Pratt will be delivered (pun intended) on March 25th 2014. Bonus features include behind the scenes looks and bloopers and more.
Sofia the First,
another popular Disney Junior show, will be returning in her own upcoming DVD special in
Sofia the First: The Floating Palace
and will feature a cameo by the Little Mermaid's Ariel. The special swims (gee, we gotta stop with the puns...) onto DVD April 8th 2014.
Ridley Pearson's
Kingdom Keepers
series, the series of novels that take place within the Disney Theme Parks seventh installment now has an official cover! It will be available to own on April 1st, 2014.
Official Synopsis:
The Kingdom Keepers' senior year in high school is almost over. For more than three years, things have been quiet. Their battles are long behind them, they agree, the threat to the Disney realm silenced albeit at great cost. But inside the catacombs of the Aztec temple where Finn Whitman faced down his nemesis, the monstrous Chernabog, a new threat brews.
Camp Minne-Mickey
at Disney's Animal Kingdom in Orlando has sadly closed down this week to make way for the Avatar section to open in 2017. We will always miss the legendary and memorable section of the park and we remember the park by a
great photo tribute from Character Centra
l.
But, continuing in that news, the Avatar Land (or Pandora?) has already begun construction! Be ready to see construction walls in the parks for the next four years. Disney posted these two pictures on the first day of construction.
The nominees are in! The Nominated films for the 86th Annual Academy Awards have been announced and Disney earned eight nominations in total! The list is as follows:
Frozen- Best Animated Film, Best Original Song
The Lone Ranger- Makeup and Hair-styling, Visual Effects
Get A Horse!- Animated Short Film
Saving Mr. Banks- Original Score (
by Thomas Newman)
Iron Man 3- Visual Effects
The Wind Rises
(Studio Ghibli)
- Best Animated Feature
Of course, we're shocked that
Monsters University
was not nominated for Animated Feature or Emma Thompson for Best Actress.
Read our reactions about the Disney nominees here!
Fresh off the success of
Toy Story of Terror!,
Pixar and ABC announced another
Toy Story
television special will be airing this Christmas on ABC named
The Toy Story That Time Forgot.
The synopsis reads:
During a post-Christmas play date, the 'Toy Story' gang find themselves in uncharted territory when the coolest set of action figures ever turn out to be dangerously delusional. It's all up to Trixie, the triceratops, if the gang hopes to return to Bonnie's room in this 'Toy Story That Time Forgot.'"
Source: Hypable.com
For the final bit of news this week, Disney's
Frozen
will be featured at this year's Hotel de Glace (Ice Hotel) in Quebec City, Canada. The Ice Hotel, which is essentially an entire hotel built entirely out of frozen ice will be featuring Frozen themed rooms this season through March 23rd. The hotel was also part of the inspiration for the Ice Castle seen in the film. Photos are of the hotel are now available.
Whew! That took a lot out of me! Make sure to check back for next weeks overhaul of news!
The Mickey Mindset: mickeymindset@gmail.com