Mitchell Stein
- I had the pleasure of reading Craig Shemin's
The Muppet Character Encyclopedia
in anticipation for Disney's
Muppets Most Wanted
out in theaters in just under two weeks. As a major Muppet fan, I absoloutley adored this new release.
When this book was announced, several thoughts when through my head. While I was excited, I wasn't sure in what direction this book would go. Would this be a book so Disney can introduce the main stream Muppets to the public? How many obscure Muppets will be featured for us die-hard fans? Will they feature
The Fazoobs
?
But as soon as I opened to the front page, I was amazed at the amounts of obscure Muppets that are featured in this book. Since the book goes in alphabetical order, I assumed that the first "A" Muppet would be Animal, but in fact,
Afghan Hound
was first, followed by
Andy and Randy Pig
,
Angel Marie
and
Angus McGonagle (the Gargling Gargoyle Who Gargles Gershwin Gallantly)
and then
Animal
. The character choices could not get any more obscure than the ones featured in this book, including Angus McGonagle, who literally only appeared once which was in the memorable
Star Wars
/Mark Hamill episode of the Muppet Show!
Not only does Mr. Shemin include insanely obscure characters, but he also delivers with great humor and some additional info that most people hadn't known before.
Although, it would've been nice for the puppeteers and creators to get some recognition somehow in this book. I understand how Disney likes to keep the illusion that the Muppets are real and alive and not puppets, but it would be nice for Disney to allow a shout-out or something like "Gonzo can usually be seen with his pal Dave Goelz, who has really uplifted him to new heights" or something like that, so us Muppet fans can get it and the Puppeteers can get the recognition that they have always deserved. But of course,
Muppet Wiki
accounts for all of that, with great behind-the-scenes info on everything Muppet related.
But since the puppeteers aren't mentioned, Craig Shemin and team come up with their own wacky backstories for characters, as if they were real from the beginning. For example,
Crazy Harry
was originally referred to as
Crazy Donald
back in the
The Muppets Valentine Special
and he was originally named after Muppet-builder Don Sahlin. Craig Shemin covers that fact, but has his own hilarious backstory for him about how people used to make fun of him and call him Crazy Donald. He was so offended so he changed it to Crazy Harry instead. These little backstories, again such as Marvin Suggs discovers
The Muppaphones
(he trips and lands on a Muppaphone who shrieks perfectly in G flat) give us a hilarious backstory without actually changing any of the Muppet canon, which never really seems to actually make any sense.
Another point worth mentioning is the fact that Craig Shemin points out the backstory that Miss Piggy grew up on a farm. In fact, that is a reference to a back-story that Piggy's original puppeteer
Frank Oz
created for the character.
"Piggy grew up on a farm in Iowa;" Oz says in an interview in the New York Times, 1979 "her father died when she was young and her mother wasn't very nice to her. She had to enter beauty contests to survive, as many single women do. She has a lot of vulnerability which she has to hide, because of her need to be a superstar".
It also shares some fantastic new photos from
Muppets Most Wanted
without spoiling any of the film. I guess this sort of serves as a tie-in to the movie and a promotional product as well as being a hilarious Muppet book again. This is easily by far the best Muppet-related book since
Jim Henson: The Biography
.
Author Craig Shemin is no newcomer to the Muppets. He used to serve as a writer for the Jim Henson Company (before the Muppets were sold to Disney), and he helped found and acts as president for the
Jim Henson Legacy
, which prides itself in keeping Jim's spirit alive with many events, such as travelling Muppet exhibits, screenings, and funding towards special Henson related subjects, such as puppetry and film. The Henson Legacy staff does such a wonderful job on all of this, so we are extremely grateful to Craig's work on all of that.
I
strongly
recommend you pick up a copy of this book, now available in book stores everywhere! Brush up on your Muppet knowledge on obscure Muppet characters and impress your die-hard Muppet fan friends that you know Fozzie's mom's name, or what episode Uncle Deadly first appeared in! It also adds brilliant humor on each page, and sometimes some great gags from everyone's favorite hecklers, Statler and Waldorf.
Thank you to Craig Shemin for your work on this incredible book! It's a true gift to every Muppet fan.
Go pick up a copy now if you don't want to be eaten by
Big Mean Carl
.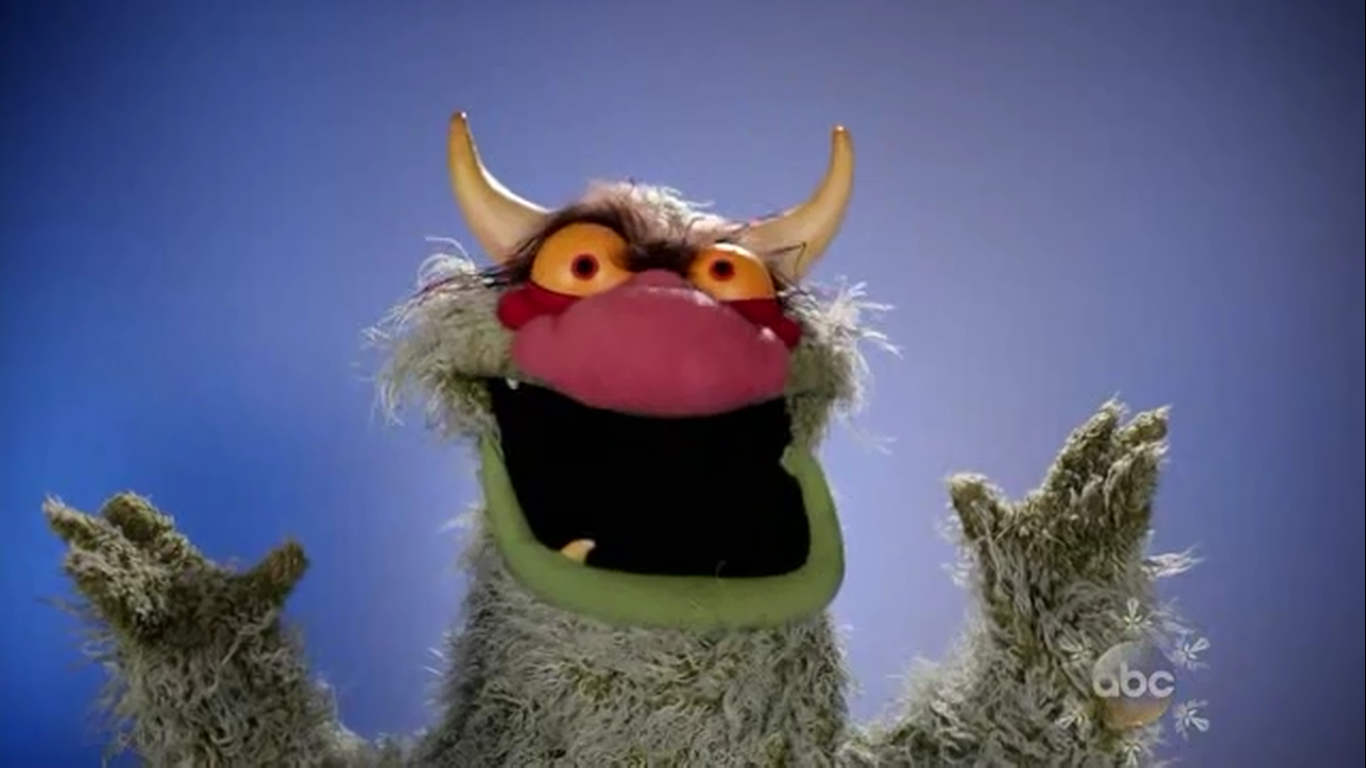 The Mickey Mindset: mickeymindset@gmail.com