Starting off out weekly news roundup is Victory Hill Exhibitions is teaming up with
Marvel
for an all-new exhibit, Avengers S.T.A.T.I.O.N, which will take an all new look at the box-office smash and will be premiering at Discovery Center Times Square on May 23rd 2014!
(Source: Stitch Kingdom)
Disney Parks
have
released some more info
on their upcoming Destination D event, named "Attraction Rewind". At this D23 event, celebrate the 50th anniversary of the 1964-65 Worlds Fair and debut of It's A Small World, Carousel of Progress, Great Moments with Mr. Lincoln and Primeval World. Also, see video concept art for these attractions and other fan-favorite attractions including If You Had Wings, 20,000 Leagues Under the Sea and many other beloved attractions that don't stand today. This event is not to be missed. The event will take place on November 22nd and 23rd at the Walt Disney World Resort.
Disney purchased
company Maker Studios this week. Maker Studios is an online leader of Youtube video content with over 55,000 channels, 380 million subscribers, and 5.5. billion views per month. The purchase will cost $500 million, and another $450 million if the strong performance targets are met.
Muppets Most Wanted
hit theaters in North America last weekend! If you still haven't decided to see the film or not yet, make sure to check out our review! Muppets Most Wanted takes the Muppets on a European World Tour only to get caught in the diabolical schemes of Constantine, the World's Most Dangerous Frog and his plan to steal the Crown Jewels from the Tower of London. There's lots of fun to be had, great gags, and the human cast is brilliant.
Check out our review
!
ABC'S
Once Upon a Time in Wonderland
airs it's series finale this upcoming Thursday on ABC at 8/7c.
Once Upon a Time
will remain on the air, and will probably be renewed for a fourth season, but it's Wonderland spin-off show will be airing it's final episode this week.
Going viral this week in the Disney fan circles is this brand new "Cell Phone Crashing" video, released by Mediocre Films on their Youtube Channel. The "cell phone crashes" decide to pay a visit to the Happiest Place on Earth and crash fellow visitors phone discussions, which result in very hilarious results.
Sofia the First: The Floating Palace arrives on DVD on April 8th! The film features Sofia visiting some her mermaid friends, including one you probably know from a 1989 classic Disney Animated film. See the clip below!
Two new clips from
Captain America: The Winter Soldier
hit the internet this week! The first one is named "Blast from the Past" and the second listed is "Engine Room Secure". Captain America 2 hits theaters next Friday in North America. Check back next Friday for a review!
Because this was too fun not to share, Digital artist Chris Alcoran has taken photos from Disneyland's Tomorrowland and combined them with outer space visions. It's truly beautiful and awe-inspiring.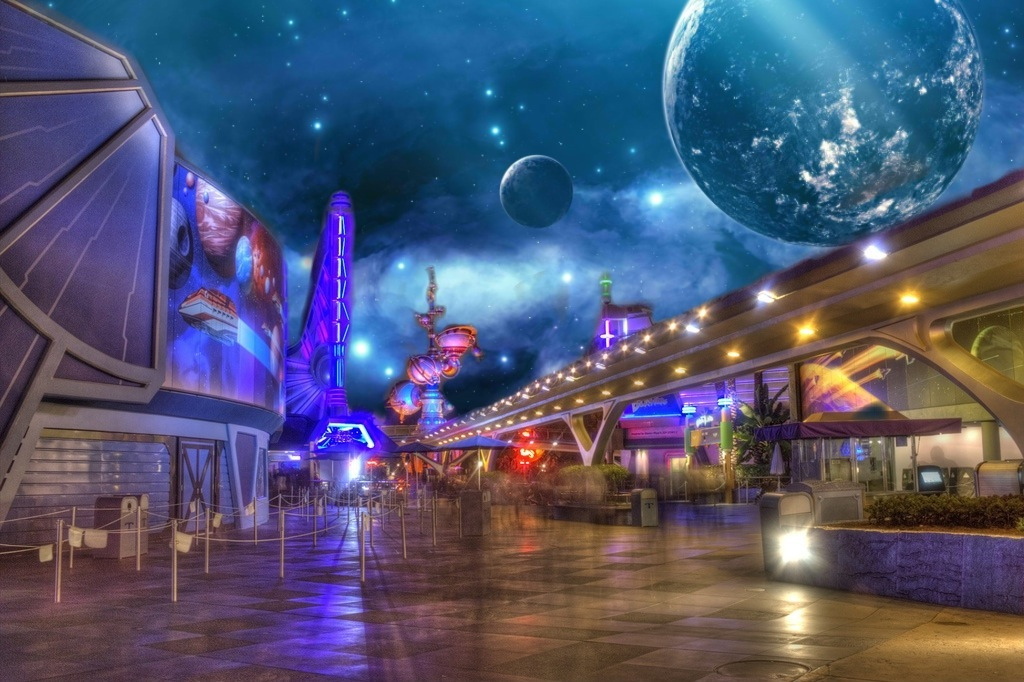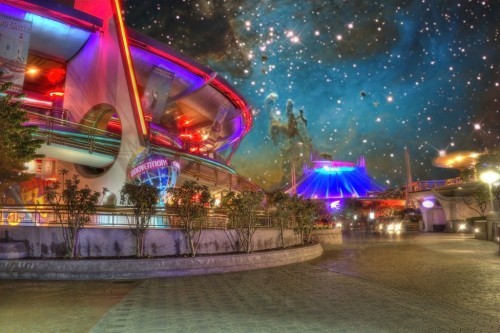 That's all for now! Have a magical week!