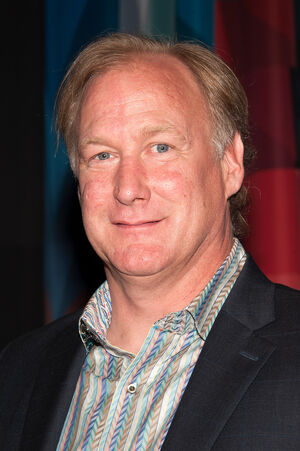 Mitchell Stein-
It is with sadness and deep sorrow that we bid farewell to John Paul Henson, late son of Jim Henson and Jane Henson.
Jim Henson is of course famous for his Muppet creations (currently owned by the Walt Disney Company) not to forget Sesame Street, Fraggle Rock, The Dark Crystal, Labyrinth, and many others.
John Henson is known for his work as Sweetums during the 1990's, when it became physically impossible for the late Richard Hunt to continue performing the character.
After Richard's unfortunate death, John took over performing duties for Sweetums in Muppet Treasure Island and a few other productions before having it passed over to Matt Vogel, who remains performing him today.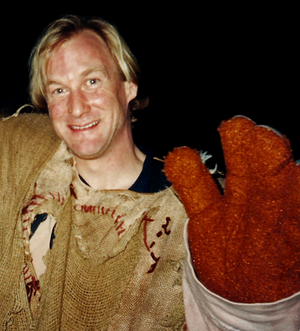 You probably haven't heard his name or knew he existed until today, but you knew him well through the characters he performed and the love that his family continues to put into the franchises and characters until today. If you've seen
Muppet-Vision 3D
, you'll recall some very memorable scenes which included Sweetums, all those were performed by John, even during the hard transition that the company was going through those years, with the passing of Jim Henson. Times were rough, yet he did it as a labor of love. John played the character for a couple of months, where near the end of the show he would run out into the audience and gain delight and screams from the audience. He also trained other performers who would play Sweetums in the next years to come, says Brian Jay Jones, author of
Jim Henson: The Biography
(source: L.A. Times).
While he may not have been one of the frontrunners of the Muppet franchises, he played an important role in the company and keeping Jim's legacy alive along with the rest of the wonderful Henson family continues to do.
We bid farewell to John Paul Henson. May he rest in peace, and his legacy should always live on.
Photos: Muppet Wiki (muppet.wikia.com)

The Mickey Mindset: mickeymindset@gmail.com